Automated Phone System: ITALK
As a member of USMFCU, you can take advantage of many services.
Our 24-hour auto-teller is available to help with all of your banking needs.
You are now able to:
Check Account Balance
Check Account History
Transfer Funds
Make a Payment
Get Account Information by Email
Stop Payments
Change Access Code
Get Future Dated Items
All of this can be done at any time.
First time users will need to set up a a PIN (Personal Identification Number) to access telephone banking.
Call (844)-487-6328 to set up your PIN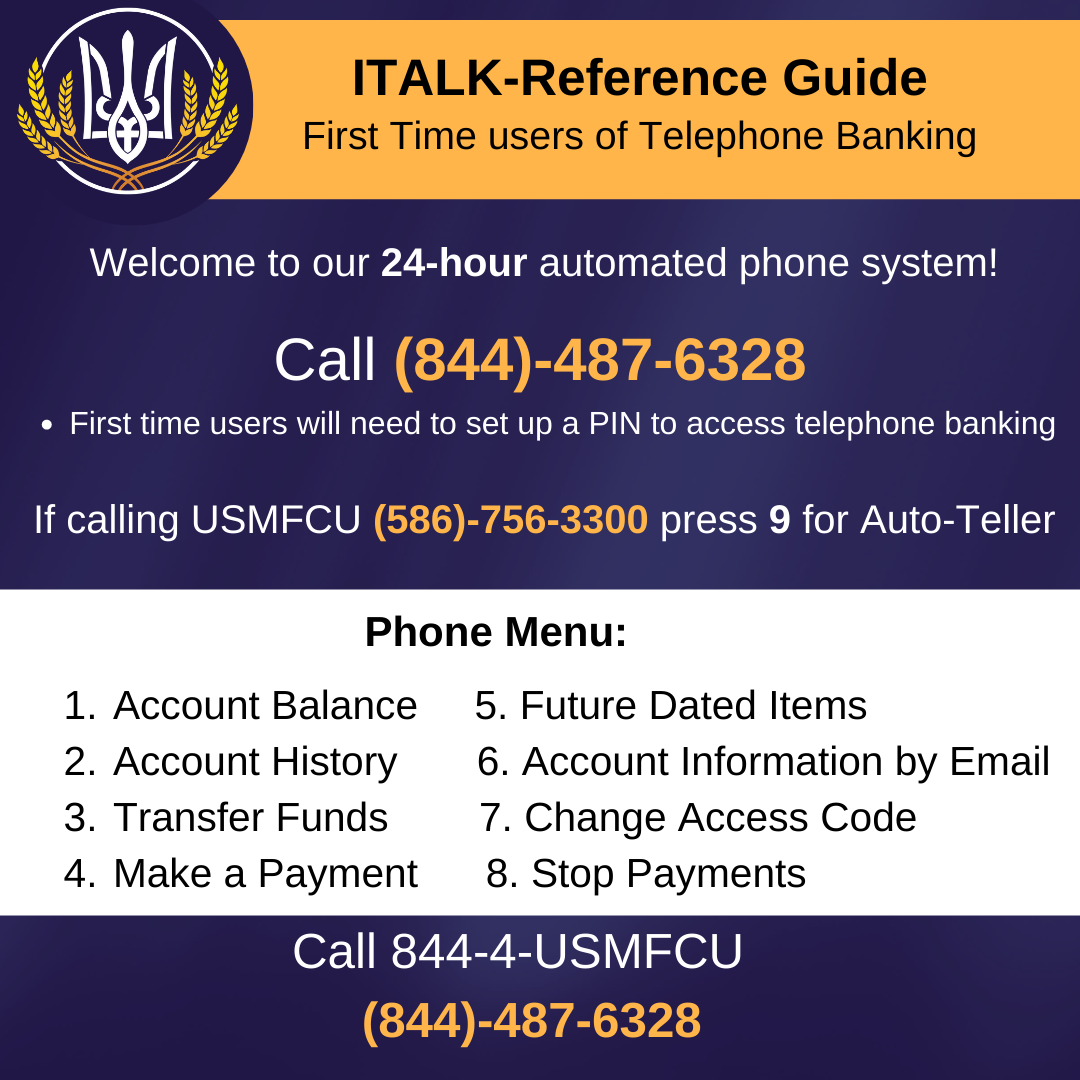 Go to main navigation