Scholarship opportunities for our members!
Do you or someone you know need money for college?
Our Scholarship Program is awarding a total of $3,000 in scholarships! Let us help you achieve your dreams! If you're not yet a member, now's a good time to join.
Complete Digital Application Print Application
Deadline: December 15, 2023
Prizes:
(3) Three winners= $1,000 each
Instructions
REQUIRED: Must be a member - with a savings and checking account. Open an account
REQUIRED: Fully complete the application.
REQUIRED: Submit a video of you answering our required questions (see Video)
REQUIRED: Attach enrollment verification supportive documents with application or email/mail to provided address. (See Scholarship Application Summary)
Video
All applications must include a video entry (5-10 minutes, bonus points for visuals and creativity). You must answer the three (3) required questions, and for the third question, you can choose one from the three options. If you feel more comfortable speaking Ukrainian, you may speak Ukrainian. We can't wait to see what you come up with! Get personal & creative :)
Required: What can the credit union do to be more attractive to new and current members?
Required: How can the credit union better engage with a younger demographic? What can we do differently to add more value? (Think of yourself, what would you like to see more of)
Required: (Please choose one of the three options)
Option 1: What attracts you to a financial institution? (For instance...Their image? Rewards & offers? Mobile Banking? Or a family/friend reccomendation?)
Option 2: Is there a financial tool that you love? For instance, does your current bank/credit union offer a tool that you like to use?
Option 3: What would help YOU learn more about banking? (For example: Free educational seminars, more blogs, tips on our credit union page,etc)
Scholarship Application Summary
Please be sure to fully complete the application and upload any required additional information. Any attachments that are not uploaded into the application, you can email or mail to the provided addresses below. Any applications that are not fully completed or do not include the required attachments by the deadline will be ineligible.
Applicant must show proof of enrollment by providing an unofficial transcript, schedule of enrolled classes or payment summary for the 2023 winter semester.
Send or upload completed materials no later than December 15, 2023.
Email to: aboyko@usmfcu.org (preferred)
Or mail to: Ukrainian Selfreliance MI FCU Attn: Scholarships, 26791 Ryan Rd, Warren, MI 48091.
Read "5 Financial Tips for College Students" Apply for a Student Loan
2022 Scholarship Winners
Since we received so many wonderful applications, instead of having three winners, we have decided to reward four winners with a $1,000 scholarship each.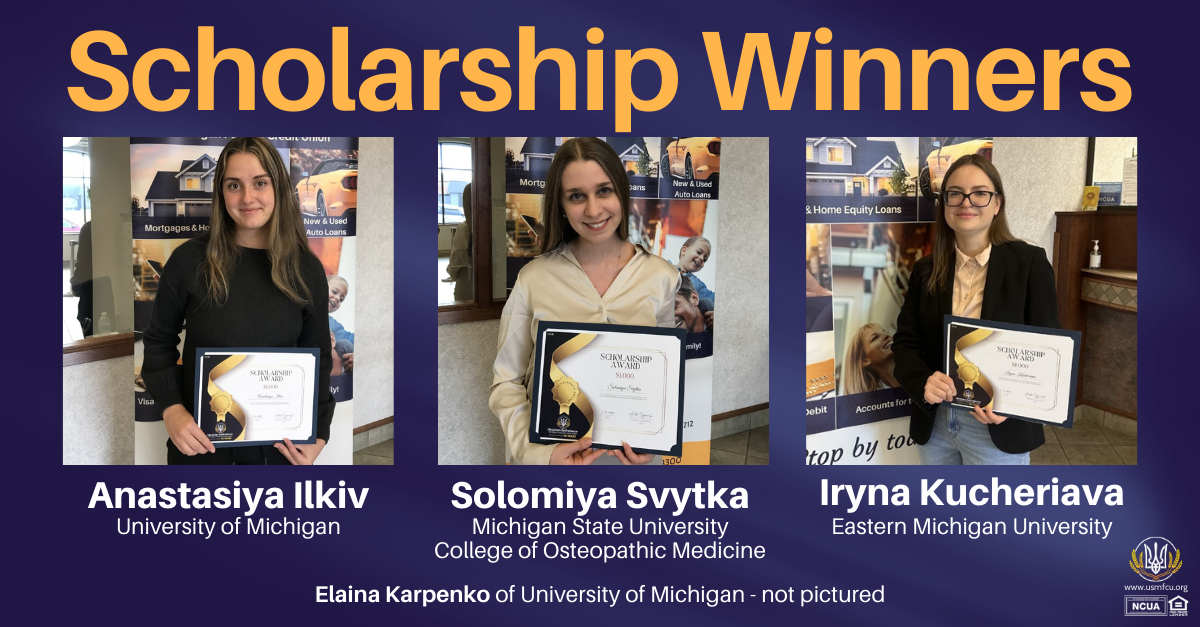 2021 Scholarship Winners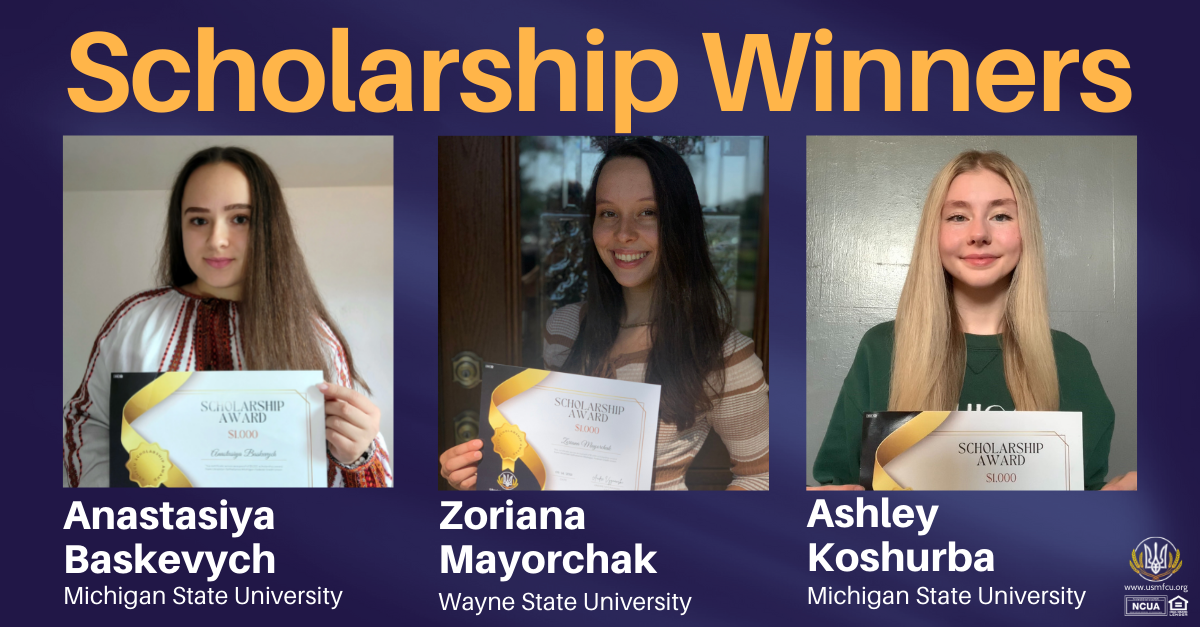 2020 Scholarship Winners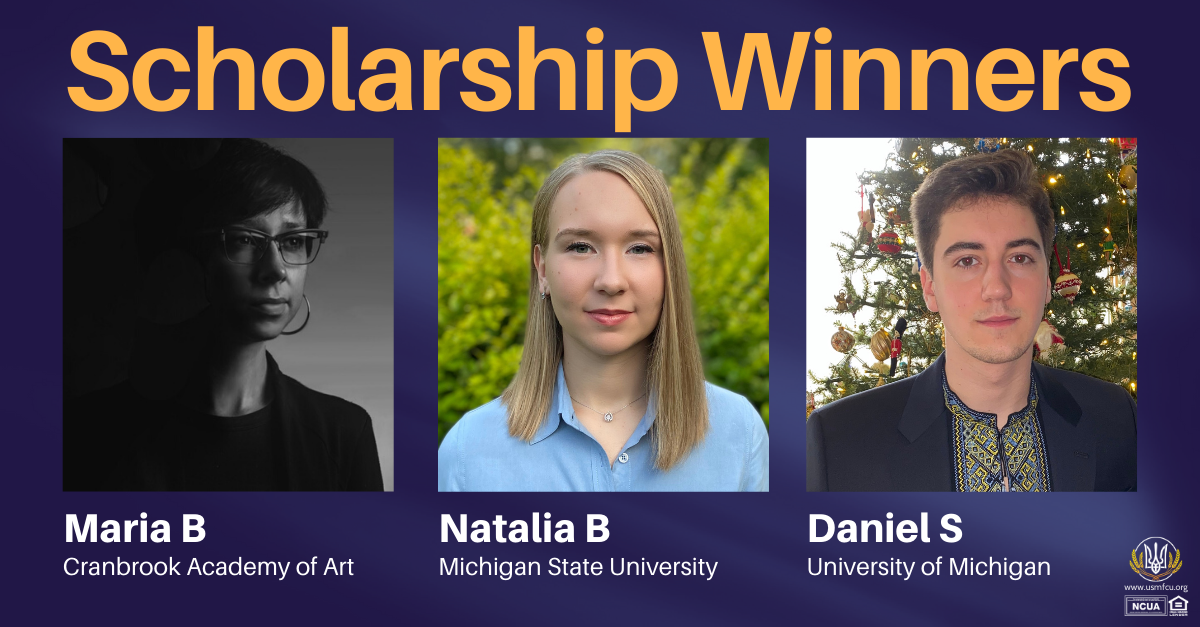 Go to main navigation