Scholarship opportunities for our members!
Our program proudly offers scholarships to all students, including Undergraduate, Graduate, Professional and Master's. With this broad range of educational opportunities, USMFCU supports Michigan students with whatever path they choose in life. If you're not yet a member and would like to be considered for future scholarships, now's a good time to join. Join Now
Please check back in June 2022 for the next chance to apply for a USMFCU Scholarship!
We will notify all our members when new scholarships become available. To stay in the loop of all credit union updates, you can:
Sign up for our Newsletter Like us on Facebook
2021 Scholarship Winners
We are proud to play a part in our members lives by helping them with their educational costs. We received many great applications, and three of our winners received a $1,000 scholarship each. We're always happy to help our members and community!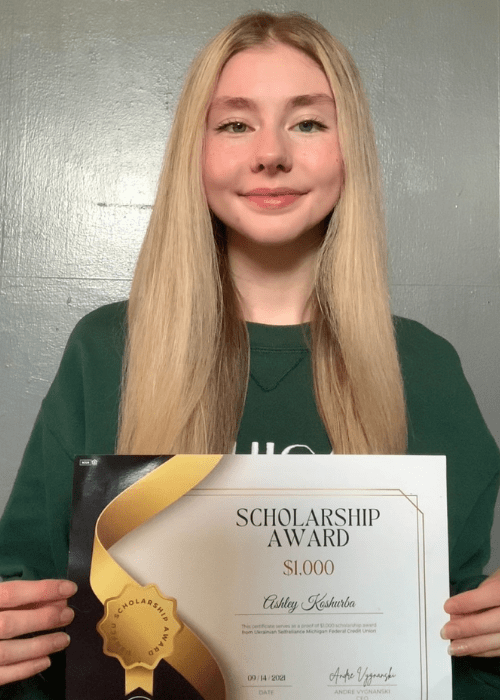 Ashley Koshurba
College/University: Michigan State University
Anticipated Major: Neuroscience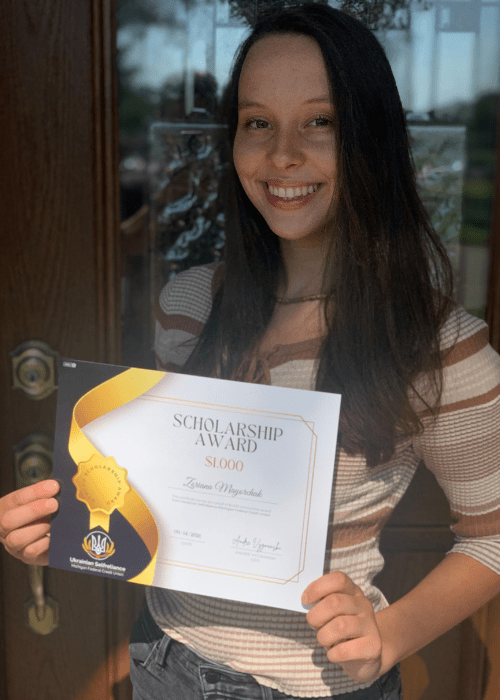 Zoriana Mayorchak
College/University: Schoolcraft College
Anticipated Major: Marketing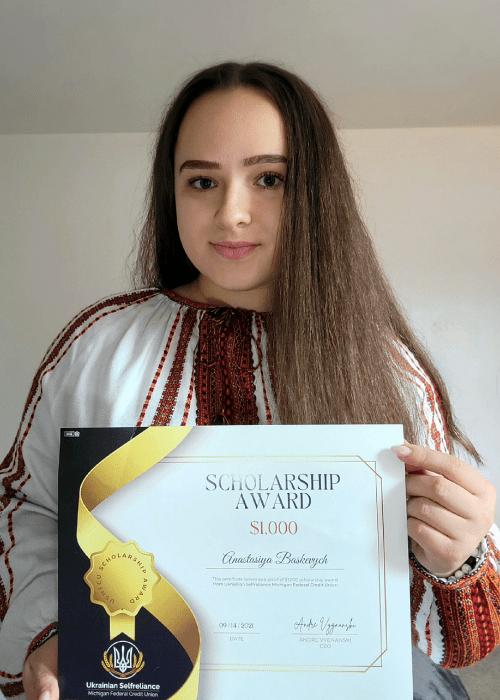 Anastasiya Baskevych
College/University: Michigan University
Anticipated Major: Political Theory & Constitutional Democracy, Social Relations & Policy
Applying for Financial Aid
In order to receive student aid, you must fill out a Free Application for Federal Student Aid (FAFSA). If you do not submit a FAFSA, you will NOT be eligible to receive student aid.
Student Loans
Providing you with loan options through our partnership with Sallie Mae.
Scholarship applicants must be a member of our Credit Union. Not a member yet?
USMFCU Checking Accounts offer you the flexibility you need whether you're staying close to home for college or traveling away. With our mobile app featuring bill pay and mobile check capture, plus co-op shared branching you'll always have convenient access to your account.
Read "5 Financial Tips for College Students" Apply for a Student Loan
2020 Scholarship Winners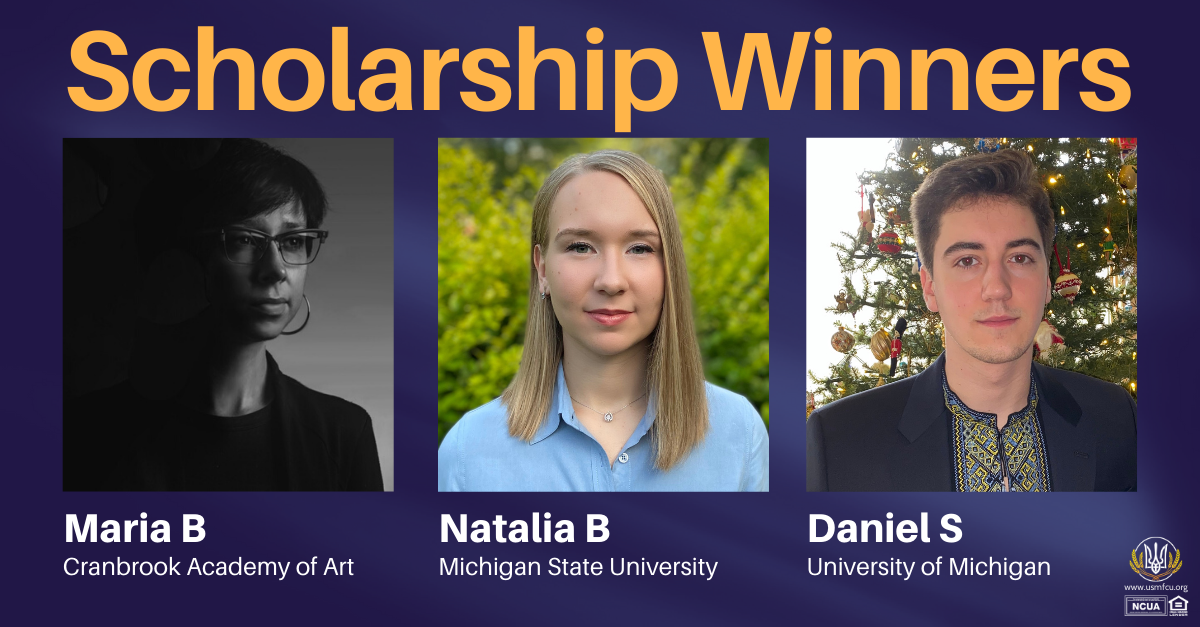 Go to main navigation