Visa Platinum Credit Card & Visa Platinum Preferred Credit Card
Call us to find out the low interest rate on purchases and cash advances.
Earn points for shopping with Score Card Rewards
Earn Bonus Points for every net dollar you spend
Get travel and brand-name merchandise
Look in the Travel and Merchandise sections to look up the rewards
Go to Order Form and Rules section to redeem your Bonus Points for awards
eZCard Info - Your Online Credit Card Portal
Access your credit card's account online, check history, view statements, and pay your balances using EZCard Info. Sign up for EZCard Info now.
Pay Your Balance ScoreCard Rewards
eZCard Customer Service (VISA online account login/password and technical issues): 866-604-0380
Let us help you build your credit!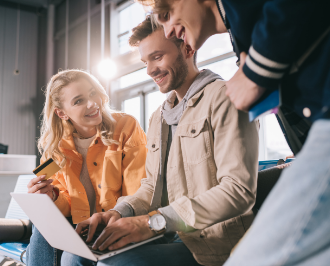 Secured credit cards are great options for teens with no source of income. A secured credit card is a regular credit card with the exception that the applicant is required to make a security deposit to open their account. The deposit functions as collateral should the credit card user fail to make payments on their balance. For example, if you open up a secured credit card with a security deposit of $500, then your credit limit on the card is $500. A secured card is a good credit card for a teenager to build credit.
Go to main navigation