Visa Platinum Preferred Credit Card
USMFCU VISA Credit Card Update
A New Look, a New Rewards Program and a New Visa Card Processor!

Activation
If you have not activated your Visa credit card, please call: 800-290-7893
If you didn't receive your visa - please call: 586-756-3300 option 5.
Online & Mobile Banking
Download USMFCU mobile app - click on your visa account - click on credit card details - here you will have an access to settings, credit card payment, documents, awards and credit card details for full visa credit card management.
Rewards
Your new VISA card comes with a New Rewards Program.
1 Point(s) earned for every $1 net dollar(s) in purchases.
Points expire every 60 months in the month in which they are earned.
Points can be redeemed for Merchandise, Travel, Gift Cards, Statement Credit, or Direct Deposit to USMFCU checking or savings account.
Fraud & Security
Due to the new VISA program our fraud department will need to learn member transactions habits. You may receive communication via SMS/Emails/Calls from VISA department asking to confirm purchase activity. Please respond so that we can best serve you.
This will happen in 3 step process:
SMS - click V for yes or F for no.
If not response after 5 minutes - email is sent.
If not response - we will call you during regular hours.
Call customer service if you didn't receive a call: 833-599-0051
Lost & Stolen
If you believe your VISA card have been lost or stolen, please call:
855-293-2458 - Within USA
206-352-4401 - International
New Payment Address
If paying by check, please, use this address:
Ukrainian Selfreliance Michigan Federal Credit Union
PO BOX 650789
Dallas, TX 75265-0789
Customer Service:
This is our new full customer service team available 24/7.
Important Information:
As life changes, let us know the best way we can reach you. Please call us: 586-756-3300 and update your phone number and email if they have changed.
Let us help you build your credit!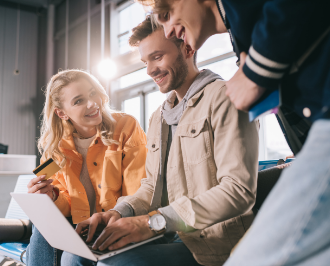 Secured credit cards are great options for teens with no source of income. A secured credit card is a regular credit card with the exception that the applicant is required to make a security deposit to open their account. The deposit functions as collateral should the credit card user fail to make payments on their balance. For example, if you open up a secured credit card with a security deposit of $500, then your credit limit on the card is $500. A secured card is a good credit card for a teenager to build credit.
Go to main navigation