Visa Platinum Preferred Credit Card
USMFCU VISA Credit Card Update

A New Look, a New Rewards Program and a New Visa Card Processor is coming to USMFCU!
You should receive your New USMFCU VISA Card by the end of October 2023. If you do not receive your card by November 10, 2023, please call us immediately at 586-756-3300 option 5.
Call to activate your NEW USMFCU VISA Card - 800-290-7893!
GOOD NEWS!
Your new VISA card comes with a New Rewards Program.
Should you have any questions, please do not hesitate to contact John Sowik at 586-756-3300 ext. 234.
Let us help you build your credit!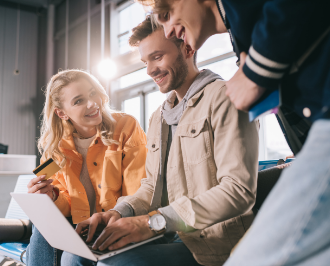 Secured credit cards are great options for teens with no source of income. A secured credit card is a regular credit card with the exception that the applicant is required to make a security deposit to open their account. The deposit functions as collateral should the credit card user fail to make payments on their balance. For example, if you open up a secured credit card with a security deposit of $500, then your credit limit on the card is $500. A secured card is a good credit card for a teenager to build credit.
Go to main navigation