4 Reasons You Should Refinance Right Now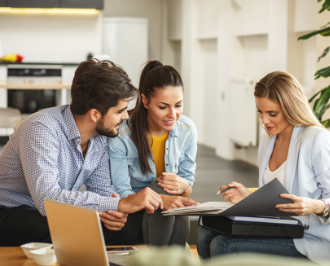 The COVID-19 pandemic has brought many changes to society as we know it. Among those changes is a surprising effect on interest rates. Due to COVID, interest rates are at historic lows and many people are taking advantage of this. This has many people wondering if refinancing is right for them during this unforeseen time. So, we've compiled some reasons why you might want to take advantage and refinance your loan right now.
You May be Able to Lower your Payment
With rates at historic lows, homeowners may be able to significantly lower their mortgage payment by refinancing right now. With all of the uncertainty surrounding the pandemic, this could be the opportunity for many to feel more secure in their financial health. Those lower payments can also have lasting effects on disposable income and financial freedom. It is definitely worth it to consider whether refinancing will lower payments for you.
Shorten Your Loan Term
Lower interest rates can also mean that your loan term will be lower if you refinance. If you'd like to pay similar payments at your lower interest rate, that could decrease the duration of your loan considerably. In some cases it could mean the difference between 20 more years or 10! Who doesn't want to shave 10 years off their loan?
If you Already Planned on Refinancing Eventually
If you already planned on refinancing your loan eventually, you may want to do it now instead. With all of the unknowns surrounding the economy at the moment, no one knows for sure when interest rates will rise and exactly how much they'll do so. That's why many people who had already planned on refinancing somewhere down the line are instead choosing to do so now while they know that the interest rates are considerably low.
The Mortgage Industry is Adjusting
For some, they are already convinced that they'd like to refinance, but they just aren't sure about doing it while the pandemic looms overhead. Fortunately for them, several companies in the mortgage industry have been taking steps to alleviate concern for borrowers. It's a good idea to contact the credit union that you'd like to work with to go over what changes and steps that they're taking to keep you healthy while still getting you the refinance that you want. Ask USMFCU about all the things we're doing to keep our members safe!
All in all, this is a very unique time in the mortgage industry and homeowners. If you're considering a refinance, this may be one of the best times to do so. USMFCU offers amazing rates and personalized service for mortgage loan refinances and more. Call 586-756-3300 for more information.
Are you intersted to know if you can lower your payments? Contact us or submit a FREE application to refinance your home.
Learn more about USMFCU mortgages
« Return to "Blog"
Go to main navigation