Important Information on Coronavirus from USMFCU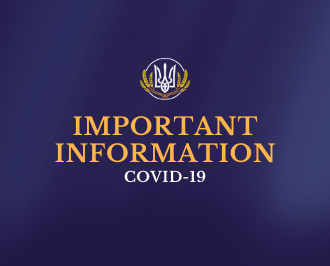 *Hours of operation changes will be posted on the main page of our website, please check our website regularly.
The well-being of our members and team members is our primary concern, and we're actively monitoring the coronavirus (COVID-19) spread and conditions.
We will continue to rely on the expertise of local and national health authorities for guidance. Any changes to our branch hours or member services will be posted promptly on usmfcu.org and social media.
As a reminder, USMFCU offers banking alternatives to face-to-face interactions, which include online and mobile banking, email and phone services.
ACCESS YOUR ACCOUNT REMOTELY
If you are not currently enrolled in Online and Mobile Banking, this is an excellent time to consider doing so. Please call us at 586-756-3300 if you need assistance setting up or using these services.
ALTERNATIVES TO IN-PERSON BRANCH VISITS
Many requests can be done without coming into the branch, which include:
Call us to see if any other service can be done without coming into the branch.
Phone: 586-756-3300
Email: cuwarren@usmfcu.org
Fax: (586) 756-4316
---
What you Need to Know about the Coronavirus
By now we've all heard about the novel coronavirus, and yet not enough of us have been comprehensively informed on its prevention and symptoms. It's easy to get swept up in all of the endless talk and rumors without coming away with what you need to ensure that you're doing the right things to protect you and your family. Please continue reading as we detail what you need to know about this new coronavirus.
What is the Coronavirus?
This coronavirus (COVID-19) is a new coronavirus that has not been previously identified. There have been many coronaviruses in the past, many of which cause mild illness like the common cold. It is important to note that COVID-19 is a different type of coronavirus than others and must be treated differently.
What are the Symptoms?
COVID-19's symptoms include coughing, shortness of breath, and fever. If you or a loved one is experiencing these symptoms and have been in close contact with a person known to have COVID-19 or have recently traveled from an area with widespread or ongoing community spread of COVID-19, the Centers for Disease Control and Prevention (CDC) recommends that you call your doctor. Contact your doctor and warn them about your symptops prior to the doctor's visit.
How do I Prevent It?
Knowing how to prevent the spread of COVID-19 is crucial to maintaining and limiting its effect, but it is also important to know what is not effective. The CDC does not recommend that most healthy people wear facemasks because of COVID-19 unless they are a healthcare professional or caring for a sick individual in a close setting. Instead, the CDC recommends that you wash your hands frequently for at least 20 seconds or use hand sanitizer, refrain from touching your nose, eyes, or mouth, and stay home if you're sick. It's also important to cover your cough or sneeze with a tissue and throw it away, disinfect frequently touched objects/surfaces, and avoid contact with people who are sick.
As more news develops surrounding the novel coronavirus, it's important to keep this information in mind to better protect yourself and your loved ones. If you'd like to learn more, please visit the CDC's website here.
---
Federal Trade Comission has also issued a statement regarding scammers:
Scammers are taking advantage of fears surrounding the Coronavirus. They're setting up websites to sell bogus products, and using fake emails, texts, and social media posts as a ruse to take your money and get your personal information.
The emails and posts may be promoting awareness and prevention tips, and fake information about cases in your neighborhood. They also may be asking you to donate to victims, offering advice on unproven treatments, or contain malicious email attachments.
Here are some tips to help you keep the scammers at bay:
You can find the official report here
As a friendly reminder, if you need assistance with any financial service, please contact us and we will be happy to assist you.
« Return to "Blog"
Go to main navigation