What Type of Contractor Do I Need?
This article is brought to you by Andy Konopada from RE/MAX Classic.
Home improvement projects can be daunting, especially if you don't know what you're getting into. For many homeowners, hiring a contractor for a project is a must. It shouldn't come as a surprise that there are many different types of contractors and specialists (just like there are many different types of home improvement projects). If you currently need a contractor, or possibly need one in the future, save this information to help you determine what type of contractor or professional you'll need for your project.
Types of Renovations/Projects
Not all home renovation or improvement projects are the same, which is why there are different types of contractors. Finding the right one for your project is based on what type of project you have.
Extensive Home Renovation
If your project is large or extensive, hiring a professional renovator will make things much easier for you. A professional renovation company will likely serve as general contractor, managing all aspects of the project (design, hiring subcontractors, getting permits, ordering/obtaining building materials and equipment, and managing inspectors/inspections). A professional renovation company will be able to do additions, large renovations, extensive remodeling and other projects that have many different parts.
Specific Room Renovation
If your project requires work in one room, hiring a contractor that specializes in specific room renovations/remodels is a must. Specialty contractors have experience with kitchen, bathroom, and other room renovations, and will know specific materials, tools, and other items needed to complete the project. These contractors will be able to find subcontractors to help and will have experience in project management. Some room specific renovation companies will be full-service: providing design, materials and labor, while others may only be involved in specific parts or phases of the project.
Home Repairs
If your home project involves a home repair, you will likely want to hire a contractor that specializes in a specific system/area of a home. Examples of specialized contractors are electricians, HVAC specialists, plumbers, and other tradespeople who have training in a specific trade. Many of these services are direct hire, so you will likely need to manage the project and communicate with the specialist directly unless otherwise stated or agreed upon.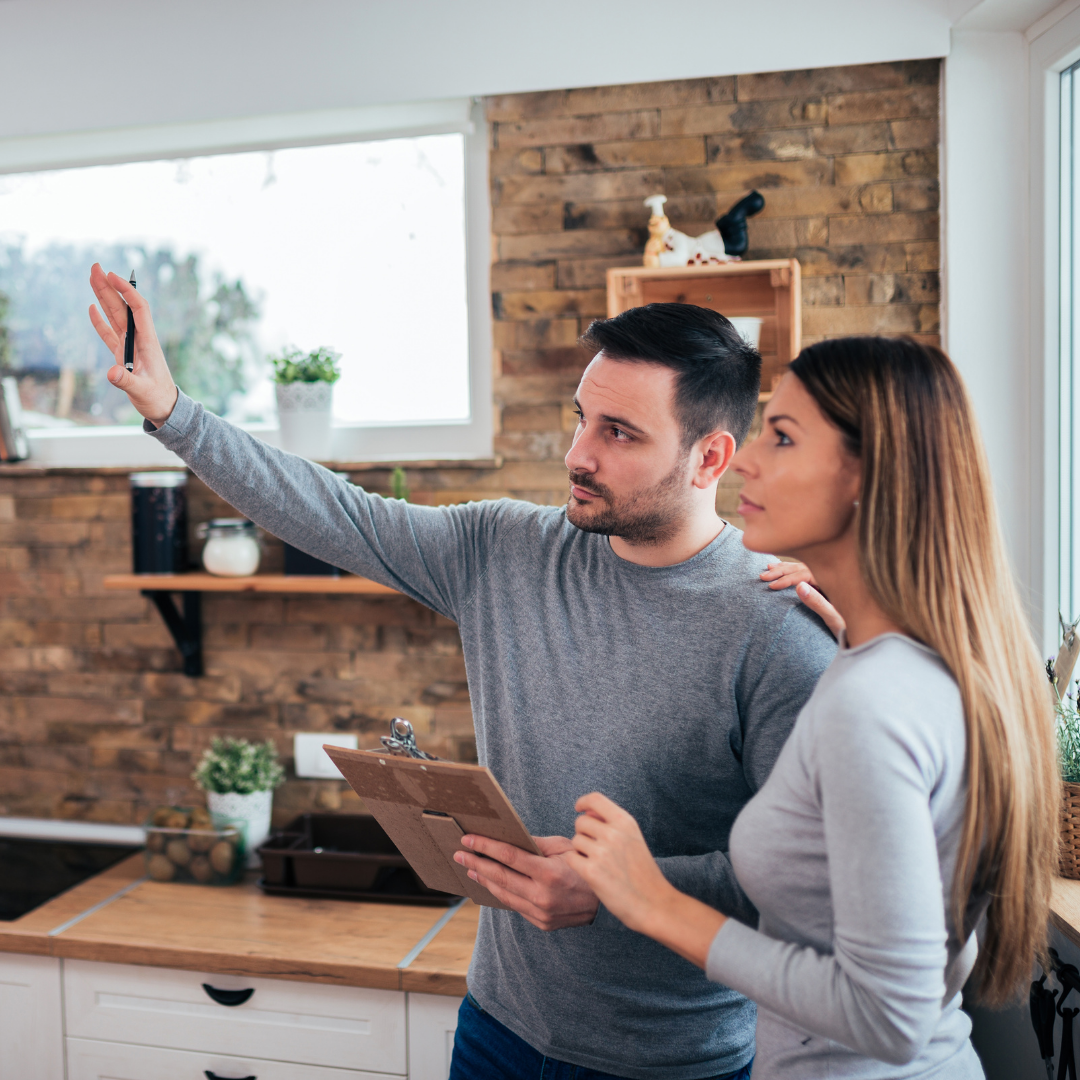 What is a Contractor?
Home improvement shows abound on television, and almost every show has a 'general contractor.' But what exactly is a contractor? A contractor is "a person or company that undertakes a contract to provide materials or labor to perform a service or do a job." A general contractor is hired by a homeowner or company and is responsible for the overall coordination of a project. The general contractor may or may not hire subcontractors (suppliers and specialists) to work in conjunction with the general contractor to complete a project.
Types of Specialists
There are many different types of specialists that have specific training and skills for home improvement/renovation projects. The type of specialist needed for a job depends on the type of project. The number of specialists for home improvement projects is vast; some of the most common specialists are listed below.
Carpenter
A carpenter is a tradesperson trained to construct, erect, install, and repair structures and fixtures made from wood or other materials. Carpenters can be trained on multiple tasks or specialize in one or two skills. Many general contractors are also carpenters, and finding one with extensive training can help expedite a project. Carpenters may have training to complete different projects within a home, ranging from framing walls, installing doors/windows/cabinets, and building stairs to other projects.
Electrician
If your project involves electricity, you'll want to find an electrician. Electricians are trained to design, install, maintain, and troubleshoot electrical wiring systems. Electricians also have specialties, so finding the right specialist for your project will be important to ensure you have a professional with special training to correctly complete the job.
Drywaller
Many homes in North America are constructed with drywall, and if you have a project that focuses on your walls, you'll want to find someone who specializes in drywall installation. A drywall specialist will know how to hang and install the drywall sheet/board; mud, tape and sand; and spay texture if needed. There are also professionals who are trained in one step of the drywall process, so the project may need one professional or a few. Some homes have plaster walls, which is a high-end wall treatment that is considered more labor intensive than drywall and requires a plaster specialist, someone who is specially trained to work on and install plaster.
Plumber
A plumber is a skilled professional that specializes in the installation and/or repair of pipes and fittings for liquids and gases. A plumber is able to troubleshoot issues with pipe systems while also installing or replacing worn parts. Plumbers generally spend 4-5 years training as an apprentice, so their skills and knowledge of their trade are vast. There are also sub-specialists within the plumbing trade (plumbing contractor and plumbing specialists) that have advanced training on specific systems or issues that are beyond the training of basic plumbing.
Home improvement projects are a big undertaking, and if you're not prepared to do the work, hiring a contractor or specialist is your best option to ensure your project gets completed correctly. Referrals and reviews are important, so ensure you do your research before embarking on hiring a home improvement specialist. If you'd like to know more, feel to contact me, andy@andykhomes.com, or head to my website for more information, andykhomes.com!
Contact Andy Konopada
Andy Konopada
Associate Broker
RE/MAX Classic
36700 Woodward Ave Ste 100
Bloomfield Hills, MI 48304-0929
Direct: 586-306-1906
Office: 248-646-8416
« Return to "Blog"
Go to main navigation