5 Identity Protection Tips for the Holidays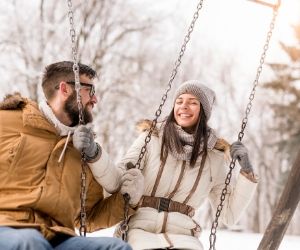 'Tis the season for a spike in identity theft. You should know that not everyone has the best intentions during the holidays. During all your holiday shopping and gift giving, there are scammers out there ready and willing to steal your financial information. For this reason, it's essential to ensure that you're doing your shopping as safely as possible, every time. We have some useful tips to keep you and your loved ones safe during this (and every) holiday season.
Enroll in credit monitoring
There are many credit monitoring services that are free or cheap to enroll in! These services will look out for disturbances in your information and alert you when they find some suspicious activity. It never hurts to have something watching your back like this, especially during the holiday season.
Use cash or a credit card over your debit card
Credit cards generally have many more safeguards when it comes to fraudulent activity than a debit card does. This is because credit cards usually take longer to process transactions completely and sometimes come equipped with credit monitoring tools and guarantees. USMFCU offers a great credit card and services. Call 586-756-3300 to find out!
Only shop on secure websites
Make sure that the websites you shop on are secure! This could mean something as simple as ensuring that the web address has a "https" instead of "http". Also make sure to pay extra attention if you're taking advantage of an almost unbelievable deal. If it seems too good to be true, it just might be!
Don't shop on public Wi-Fi
Resist your urge to shop when you're on public Wi-Fi. Doing this can be dangerous because hackers can easily access your information over these non-encrypted connections. Be sure to only give your sensitive financial information when you know that your connection is secure and private so that your records don't fall into the wrong hands.
Don't Open Suspicious Emails
There is a big increase in phishing scams around the holidays. If you are unsure of the email, do not click on any links and delete the email. If you need to contact the company, go to the company's website or call using a phone number you looked up yourself. USMFCU will NEVER ask you for your full social security number or PIN numbers associated with your credit or debit card. We will not ask you for your online banking passwords. If you suspect that your confidential information has been compromised, please contact USMFCU immediately at 586-756-3300.
Stay Safe and Enjoy the Holidays!
« Return to "Blog"
Go to main navigation