Helpful Tips To Save Money This Winter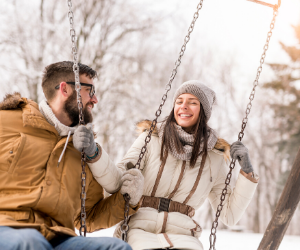 Winter weather is finally settling in. As such, you should make sure that you're doing everything you can to avoid unnecessary payments and expenditures. USMFCU has you covered with these four quick and easy tips.
Make sure your vehicle is winter-ready
While this may seem like an expense at first, you'll be happy that you bought your snow or all-season tires when your vehicle is moving more securely in the snow. In Michigan especially, you never know when winter weather can hit badly, and you don't want to be caught with a damaged suspension or end up in a costly collision because your current tires lack tread. Also, make sure that your vehicle is prepared to operate in these colder temperatures by getting it checked out by a licensed mechanic.
Insulate your home
A big expense during the winter months is gas. You can make an investment now to lower your gas bills for years to come by insulating your house. There are plenty of easy and cheap ways to get the process started now. Find out more information here.
Turn down the heat
If you're unable to insulate your home, turning down the heat even a few degrees at night will save you on your heating bill. Turning off your heat when you're not at home is also a money saving option. Why waste your money on heat when you're not even there to enjoy it?
Begin an energy audit
Be sure to inspect your home for energy guzzlers, check furnace filters, and take an honest assessment of energy use in your household. By simply watching your electricity and heat usage along with setting up timers on lights and TVs, you can save a significant amount of money every season.
« Return to "Blog"
Go to main navigation